You're working, you're raising your kids, and your family is just trying to navigate through life. In the back of your mind, you're thinking, "I really need to check on my parents and see if they have all their ducks in a row." Do they need senior in home care? Is there a Power of Attorney? But it's baseball season and your son has a tournament. Or it's soccer season, Girl Scout camp, First Communion, graduation; there is always something coming up that needs your attention.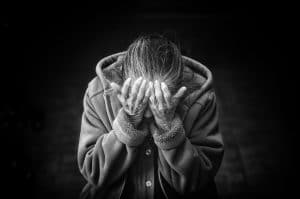 Then one day you get the phone call and everything changes in a heartbeat. Mom has fallen! You drop everything and rush to the hospital, or you drive 500 miles or hop on a plane and fly across country. Mom broke a hip and needs surgery. Best case scenario is she recovers, goes home and everything gets back to normal. Well, that probably doesn't happen. No, she has to go to rehab after her hospital stay. You're staying at the house with your dad and realize something is just not right. Your mom has been covering for him. Bills haven't been paid, there is a pile of mail and magazines. Lots of magazines. The food in the pantry is sparse, and old. Things are really a mess and your dad can't seem to answer your questions; he's confused. Is it dementia?
Then you get another call: your mom's Medicare coverage is up and she's being discharged. But she still isn't walking. Well, it's obvious Dad can't help her—SHE was taking care of HIM before she fell.
You ask the social worker what to do… she says you can pay out of pocket for Mom to stay in a nursing home. But what about Dad? Maybe the doctor will write an order for home health care. You will have a nurse, a physical therapist and an occupational therapist. Hiring a professional provider of caregivers for seniors in Katy, TX or the surrounding area sounds great! Well, the nurse comes once a week, physical therapy takes weeks to start and they only come 2 or 3 times a week. What about meals and showers and shopping and other activities of daily living?! The social worker hands you 5 brochures for senior in home care options. So you call these 5 companies. They all tell you the same story. How do you choose? The social worker shrugs her shoulders.
You really have more options, but you must start preparing sooner. Start interviewing and talking to senior in home care agencies before Mom's discharge from the hospital so you don't feel rushed into making a decision. Not all agencies are the same. Here are some questions to get you started with professional caregivers for seniors in Katy, TX or in the nearby areas.
Questions for In-Home Care Agencies
Are you licensed?
Are you a franchise?
Can you direct bill the long term care Insurance?
How long have you been in business?
Do you take Workman's Comp Insurance?
Do you have a nurse on staff, or someone with a medical background?
How many employees, caregivers, do you have?
How do you train them? (This is important because a lot of agencies set them in front of a video and call that training.)
What qualifications are your caregivers required to have?
Do you provide additional training? Memory care? CPR?
What do they do in a medical emergency?
Are they required to keep notes? Are these notes available to me and the long term care insurance company?
Are your caregivers bonded?
How often do you inspect your caregivers?
How many people do these inspections?
How do you choose the caregiver for my parents?
Since we are using you 3 hours twice a day will the same caregiver be there for both shifts?
Will you take my parent to doctor appointments? Run errands? If so, do you charge extra?
Will your caregiver do housework (cleaning), cooking and laundry?
What happens if a caregiver doesn't show for a shift? How do they log time?
What is the cost per hour?
If the agency tells you that your long term care insurance will increase your reimbursement if you call and ask, don't believe it.
"We only hire Certified Nursing Assistants" is not necessarily the best thing. Texas has no stated regulations on CNA schools; some are good, some are not. The skills needed for caregiving are teachable; compassion and empathy are not.
When an agency tells you that you will always have the same caregiver even if it's more than 40 hours a week, that probably won't happened because of the additional expense of overtime. It's best to have 2 or 3 caregivers familiar with your love one's situation. Your caregiver may get sick, their kids may get sick, they may have car trouble, etc.
Make sure the agency actually trains its caregivers and verifies their skills before hiring their caregivers.
The agency should have a back up if your loved cannot be left alone.
Once you hire an agency, you may need to change or tweak your scheduled hours. But if you regularly change times and days, you make it extremely difficult for your caregivers.
Always communicate with the agency about changes in schedules; never make arrangements directly with the caregiver. The agency needs to know when your caregiver is working.
Don't give your caregivers money, don't loan them money. All billing should be done through the agency. If your caregiver needs to go grocery shopping etc., the agency should have a system in place for cash or credit card use. There should be some sort of cash transaction forms.
If you live out of town and are unavailable to help with doctor visits and such, it may be prudent to hire a geriatric care manager to manage things for you. Check with your homecare agency; sometimes they have their own geriatric care manager.
Advocates for the Independent has been providing trusted, caregivers for seniors in Katy, TX and the surrounding areas since 2010. Locally owned and operated, we work with families to ensure their loved ones are independent, safe and thriving in the comfort of home. Reach out to us today at (866)237-7232 to learn more about our customized senior in-home care services and how our expert caregivers can provide you with peace of mind. For a full list of all of the communities where we provide care, please visit our Service Area page.