When a loved one is diagnosed with Alzheimer's disease or another form of dementia, it can be overwhelming for family members. The increasing needs of a person with dementia can often be too much for family caregivers to manage alone, particularly those who are already trying to balance a career, children, and the myriad of other commitments of daily life. Partnering with a dementia caregiver, like those at Advocates for the Independent, a trusted provider of Alzheimer's care at home in Houston, TX and the surrounding areas, can make all the difference.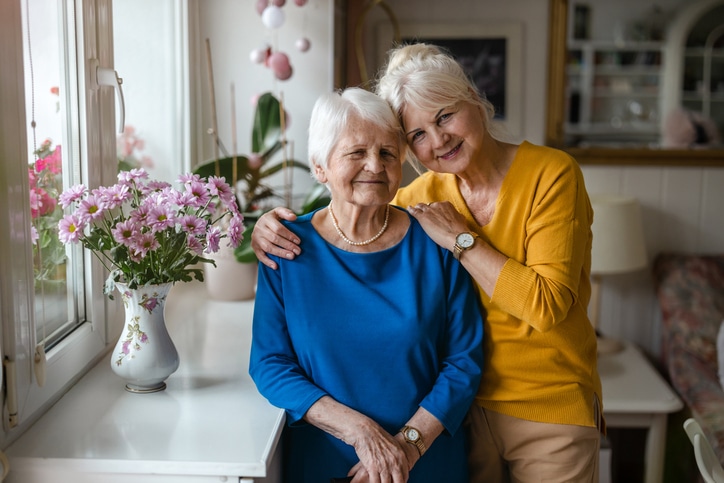 Let our dementia caregivers provide a greater sense of peace and independence for someone you love.
Having an understanding of what dementia is can help family members better be better equipped in how to care for it. Many people don't realize that dementia is not a specific disease, but rather a broad term for loss of memory and other cognitive functions to a severe enough degree to affect a person's daily life. Alzheimer's disease is the most prevalent form of dementia, accounting for approximately 60 to 80 percent of cases. Signs of dementia can include:
Loss of or problems with short-term memory
Getting lost in familiar settings
Trouble remembering appointments
Issues with routine tasks such as

Keeping track of keys, purse, or wallet
Paying bills
Meal preparation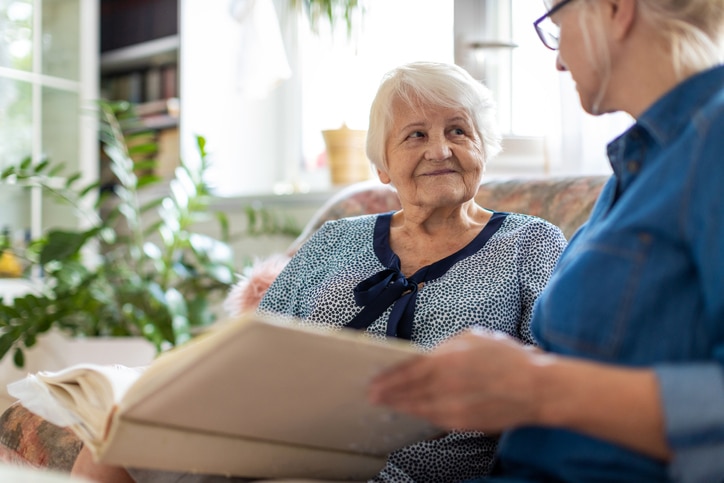 Can a Person With Dementia Live at Home?
Absolutely! While everyone's comfort level for living at home in the face of cognitive decline is different, it is possible for a person with dementia to live safely at home with assistance from either a family member or a professional dementia caregiver as needed. A dementia caregiver can supplement care when a family caregiver needs time off. They can also provide full-time care, relieving family members from care duties and allowing them to simply enjoy time with their loved one.
Alzheimer's Home Care Options in Houston, TX
Caring for a loved one with dementia is both a rewarding and often stressful job. The important thing to remember is you don't have to go it alone! Hiring a dementia caregiver can be a benefit to both you and a senior loved one. Advocates for the Independents offers Alzheimer's care at home in Houston, TX and throughout the surrounding areas.
At first, a loved one may only need a few hours of help each day. As the disease progresses, however, more care will likely be required. Advocates for the Independent's caregivers bring decades of experience in senior care and offer any level of service needed, from a few hours a day to dementia live-in home care services.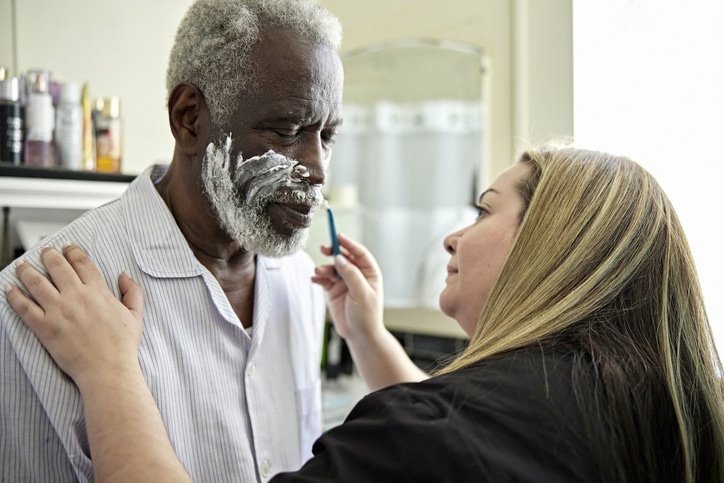 What Kind of Care Does a Person With Alzheimer's Need?
A senior with Alzheimer's or any other form of dementia has unique needs that require specialized care. In the mild stages of Alzheimer's, people begin to develop noticeable issues with memory and thinking. They may have trouble remembering information that they recently learned, have difficulty with problem-solving or organizing their thoughts, and may get lost or misplace their belongings. Still, many people in this stage are quite independent and require only minimal help, if any with daily tasks.
Those experiencing moderate dementia are typically more confused and forgetful. They may show increasingly poor judgement, lose track of where they are and what day it is, present significant changes in behavior and personality, etc. During this phase, they will require more assistance with daily activities, such as choosing appropriate clothing, bathing, dressing, using the bathroom, and other forms of self-care.
In the late stage of Alzheimer's, cognitive decline greatly impacts a person's physical abilities. The person may no longer be able to speak or walk without assistance and daily help with eating, dressing, using the bathroom and other tasks is required.
Our dementia caregivers in Houston and the surrounding areas can provide the professional and respectful assistance a loved one deserves throughout each stage of dementia. In addition to our regular personal care and homemaking services, every caregiver we hire is trained in creative, compassionate dementia care to help seniors feel safe and comfortable and to help families manage challenges such as:
Wandering
Aggression
Agitation
Repetition
Fears and hallucinations
And more
We have a thorough understanding of dementia and how it progresses. We work closely with our clients and their trusted family members to modify care every step of the way in order to maximize independence, safety, and quality of life.
Want to Learn More About How We Provide Alzheimer's Care at Home?
If you have a loved one who has been diagnosed with Alzheimer's disease or any other form of dementia, Advocates for the Independent is here to help. We offer dedicated Alzheimer's home care options in Houston, Katy, Clear Lake, Missouri City, Pearland, and throughout the surrounding areas. Our trusted team of in-home care providers and dementia caregivers can assist a senior loved one and your family with a wide range of services, from companionship and light housekeeping to personal care and respite care, meeting whatever needs you may have. At Advocates for the Independent, providing care at home for seniors is more than just a job; it's a passion for us and a way of life. We go to great lengths to ensure our care staff are extensively trained in the skills necessary to provide the best care. We are also committed to building a team of truly caring, compassionate people who want to make a difference in the lives of others.
Whether the need is for a little support around the home with housework and meals, more intensive care needs, or even dementia live-in home care, we're here for you. Contact us at (713) 609-9908 or toll-free at (866) 237-7232 to discover a better quality of life for someone you love with the help of our dementia care services.