When You're Here, You're Home
Home isn't just a place, it's a feeling. It's where we make our most treasured memories, and it's where we feel safe and secure. So, when an older loved one needs extra care, the idea of leaving home can be overwhelming. Large assisted living facilities often make seniors feel like just a number, and families might worry that their loved one won't get the personalized care and attention they deserve. But life at Advocates House is different!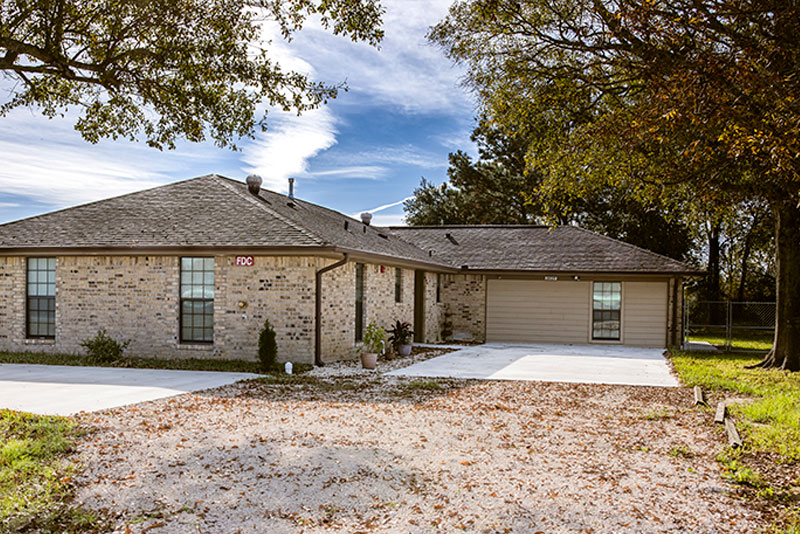 Why Seniors Choose Advocates House
Advocates House offers a unique home care experience for those looking for customized senior care in Port Neches, TX. In our small, family-like setting, seniors feel right at home. With just nine residents on site, each person receives the individualized, 1-to-1 attention they need and deserve, along with the freedom and flexibility to pursue individual interests and to participate in a variety of onsite activities. Located in a residential neighborhood, Advocates House is a single-family home that creates an authentic living environment for residents. Advocates House offers:
24/7 personal care
Private and shared bedrooms
Homestyle meals
Comfortable and safe living areas
Meaningful relationships among residents
Flexibility to set one's own pace throughout the day
Daily organized activities for residents
Transportation to medical appointments
Highly-trained and experienced care staff, including RNs and CNAs
An incredible 2-to-1 staff to resident ratio
And much, much more
At Advocates House, residents feel like they are with family. Our comfortable, single-family home provides all the amenities of a private home, with professional, round-the-clock care that ensures safety 24/7. Additionally, families can rest assured knowing that each member of the care team has been thoroughly vetted and receives ongoing training that exceeds state requirements.
Come Join the Family
Have an older loved one who could benefit from highly-personalized senior care in a family-like atmosphere? We'd love to talk to you more about Advocates House. Fill out the form below to request a tour.
Take a Tour of Advocates House
Advocates House offers customized senior care in Port Neches, TX in a cozy, well-appointed single-family home designed with safety and accessibility in mind. Located in a residential neighborhood, Advocates House offers the familiarity of home with the amenities of full-time, round-the-clock care. Click through the images below to take a virtual tour.