ASK THE EXPERTS EVENT! An important event for Seniors–and those who love them–in one, information-packed day. It's all on Wednesday this week. If you follow our Facebook posts, you know we provide a variety of timely information you can use. Our Ask the Experts event is the perfect time to come join us and have your questions answered in a no-obligation discussion with leading experts who are in the know. Wednesday, Aug 3, 10:00 a.m. at the Advocates for the Independent office. RSVP by calling (713) 609-9908. We'll be happy to see you!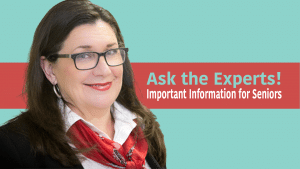 Speakers will include experts in several important areas you want to know more about. Topics include Medicare & Supplemental Insurance, Long Term Care Insurance, VA Benefits, and Home Care for the Homebound. We also will have information on Essential Oils & Wellness Solutions. Lunch to follow.
Join us this Wednesday, Aug 3, at the AFTI office at 11875 W. Little York, Suite 1005. RSVP by calling (713) 609-9908. We'll see you there!